Ah, the male view point in Romance fiction. Female Readers and Writers always wonder if the heroes in romance novels are realistic or just what we (the females) want them to be. Well, hold onto your hats. Here's the real thing.
Please welcome my guest blogger, Bob Richard

Thanks so much Ann for having me on your terrific blog today.
Hi everybody. I'm Bob Richard. I write romances and am a member of RWA – San Diego. I hope you'll check out my blog on the secrets of the male POV.
In so many romances I have read, the hero has his time on the stage. He thinks (usually in summary thought) in a logical straightforward fashion and we move on to the heroine.
I'm an ex-physicist/engineer/1st in my math classes/trained in logic, but I don't think that way. Not exactly. I understand summary thoughts are cleaner, clearer, and tend to be straightforward.
When I ponder a complicated problem, I may be investigating various branches of the problem at the same time. I may make a tentative decision subject to future events, more in depth analysis, and/or interaction with the heroine or the villain. I may stop to admire the hummingbird that just landed on me because I have a red and white shirt on. Or pet my dog and realize how important unconditional love is. I might go over what I could say to win the heroine's heart. In short, I may be heading in all directions at once.
At my blog,
http://romancetheguyspov.blogspot.com
I look for the exceptions and/or otherwise ignored ways guys think that might enrich your presentation of the male POV. I started the blog in January 2012 and have written about how some men:
●React to tears.
●Think of the natural look.
●Have lust is in our hearts.
●Read romances and watch romantic comedies.
●React to testosterone changes over time and what it means for your character.
●Think of breast implants.
●Talk less and think more.

Guys are introspective - posted 1/22/12

Studies say women speak 20,000 words a day, and men, 7,000. But men are more introspective to make up for the lack of words. Yet many writers want the male POV to be straight forward, logical, and short. Consider all that was left unsaid, which a male would mull over during or after an encounter.

An example from a romantic comedy:

A girl who is attracted to a guy friend walks up to him in their place of business and says, "It's warm in here." She just wants to talk to him and breaks the ice. (Joke, unintended)
The guy really likes her and wants to protect her (yep, men do that) so he says what might be thought of as the dumbest thing by the gal. "Well, look at what you're wearing." Said with the warmest smile. She's wearing a sweater.

"It was colder over there." She becomes defensive.

He starts staring at the ceiling, inspecting air ducts (to figure out if there's something wrong with the air-conditioning). She walks off feeling unloved and wondering why the guy thinks she doesn't know enough to take her sweater off.

The guy might mull over all sorts of things in an effort to repair the relationship. He'd think about how she might interpret his words, if she felt sad, rejected, etc. About how he could have said it better (maybe, "I know I just took my sweater off, and then the air-conditioner, you know, will kick in again. He'd likely reject asking her to take all her clothes off, as too bold. He'd worry about how to make it better for her. He'd worry if she'd think he was showing off as smarter than her because he took his sweater off first. He'd wonder if he could ever explain himself, since his thoughts are so complicated. He'd think: well maybe she didn't want him anyway, and fine if she thinks so little of him. He's liable to have all these thoughts occur at the same time and then sort them out.

Will our too-hot heroine and hero get together? Well, you're the writer. I have a feeling, they'll lock themselves in the boardroom and damn, their productivity will suffer… or will it?

Okay, some men can get carried away with their thinking. Remember he's your hero. Guys are introspective. Whatever choice you make with your hero regarding the amount of interior monologue, if you bust a stereotype, make sure your male POV is deep enough to not only show his way of living, loving, and thinking, but you'll write the POV so well, people will think of you as the next Judith McNaught…"

I hope you visit me when you have time. Leave a comment or follow my blog and I'll follow yours. For my romance writers try:
http://romancetheguyspov.blogspot.com
BIO


Bob Richard grew up in Cherry Hill, New Jersey. He is married, has two daughters and two grandsons. A man of many talents, he has an MBA, was a physicist and an engineer, and is a chess master.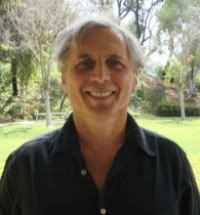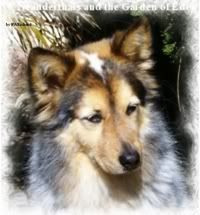 Author Bob Richard indie-published his first novel, Neanderthals and the Garden of Eden
The author of four novels, a novella, and several short stories, he writes romantic comedies and contemporary romantic suspense. His first novel, Neanderthals and the Garden of Eden, is the only non-romance although all the love stories are happily ever-afters. It bends genres as a pre-historical multi-protagonist epic, using the palette of magical realism and romantic fantasy to depict the everyday challenge to survive.
His novella, The Wolves of Sherwood Forest, is coming soon.
□